Click the interactive map to donate in the areas in the United States most impacted by hunger in 2020.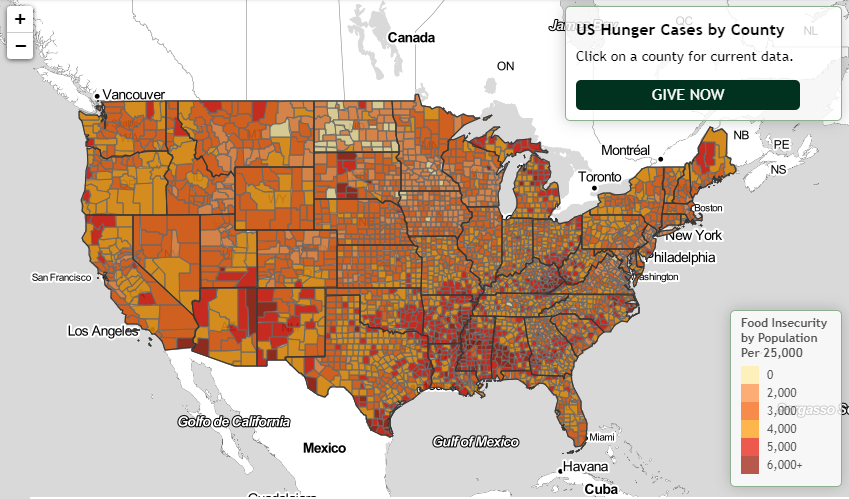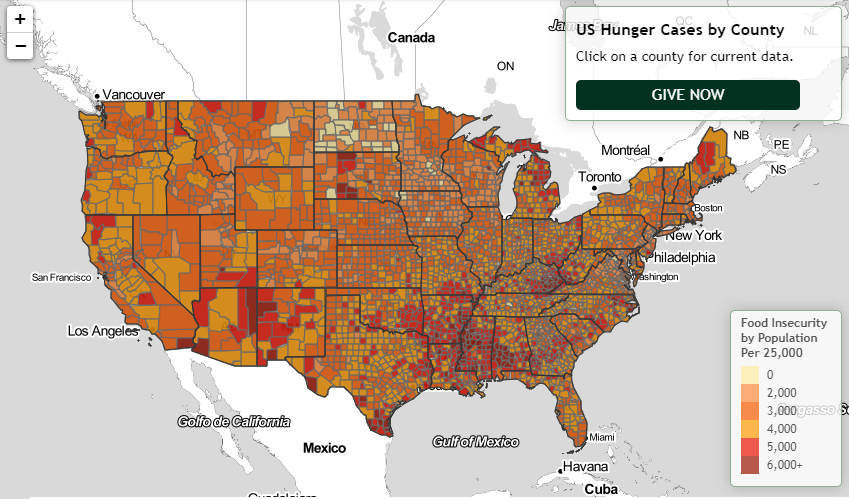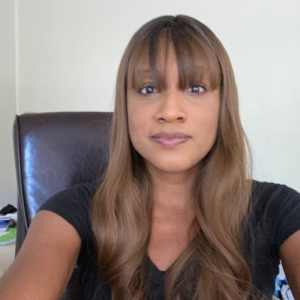 I became involved with this project because I wanted to help people who have been seriously impacted by COVID-19, particularly children. I chose hunger as an issue because of massive food insecurity and children affected not being fed three square meals a day. Some counties have food programs in place to feed school age children 18 years old and younger, breakfast and lunch.
In many counties this is not the case and when it is, the support is not sufficient. My goal for the Hunger Map project is to give local food banks the support they need to feed families impacted, enough food to survive a whole week.
Giving Map is proud to partner with Feeding America who has been generous in sourcing us data from their latest research, 'The Impact of the Coronavirus on Food Insecurity in 2020', contributed by Dr. Craig Gundersen, Adam Dewey, and Emily Engelhard. According to Feeding America more than 50 million people may be affected by food insecurity in 2020, which includes a potential 17 million children, as compared to over 35 million people affected in 2019.
My hope is that people will interact with the Hunger Map, read the statistics, and contribute to help end hunger.
Candice Parker,
Hunger Map Creator and Lead Developer
Giving Map is a nonpartisan, not-for-profit initiative created in partnership with Lotus.fm LLC, Ctrl-H PDX, Charity Navigator, and the Shelby Cullom Davis Charitable Fund, and a core team of dedicated open source volunteers.
To learn how you can get involved, visit our Github repository or contact us online.