December 1, 2020
Giving Tuesday is a well-established tradition in the holiday season, but this year feels a little different. Why?
Because the pandemic has changed the operating reality of charities across the world. In a survey this summer, nearly one third of nonprofits were concerned they might be forced to close their doors within a year.
That was nearly six months ago. Whether we are talking hunger, availability of beds in hospitals, unemployment, or homelessness, conditions have worsened in many parts of the country.
Giving Tuesday is a unique institution because it doesn't tell you where to donate or what to do. You can volunteer or advocate for a cause you believe in. If you are looking for worthwhile organizations in the parts of the country most directly impacted by COVID-19, our interactive map can help you find them.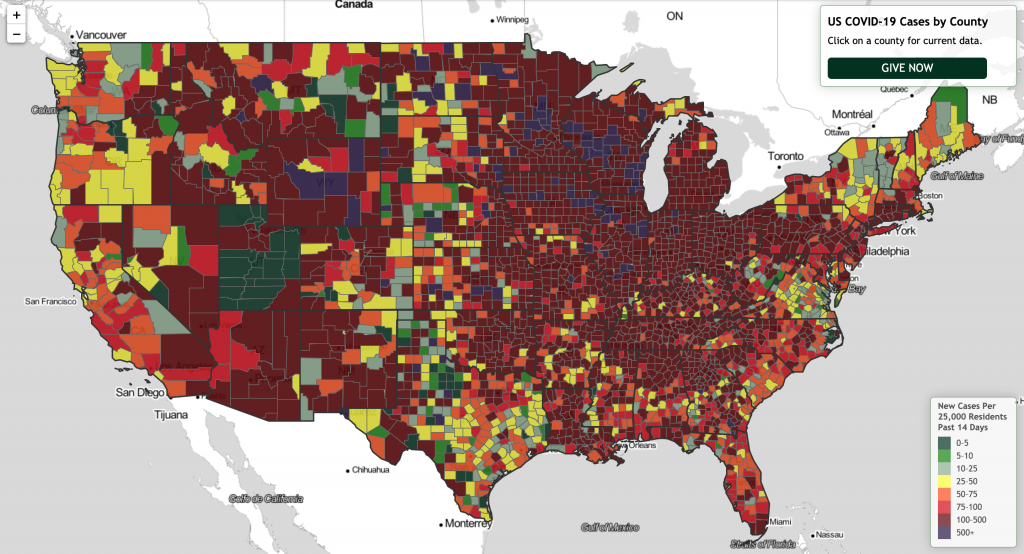 Please give or volunteer if you are able. But above all, stay safe. Avoid travel and gatherings when possible and stay informed about the risks from COVID-19. This is another way in which we help each other, today and every day in this truly unique moment in history.